About Us
YP of Reno County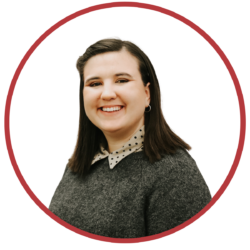 Brittany Inskeep
Pulse Team Chair
Joe McGuire Insurance | Personal Lines Manager
I started my career as an independent insurance agent at Joe McGuire Insurance in 2018. I sell and service policies as the Personal Lines Manager at the agency and also handle the social
media and email marketing. I earned my associate degree at Hutchinson Community College and my bachelor's degree at Wichita State University, where I studied at the Elliott School of Communication.
Presently, I am serving as co-chair of the planning committee of the Hutchinson Chamber's annual women's conference. I am also serving as the chairperson for the Young Professional's Pulse Team.