About Us
YP of Reno County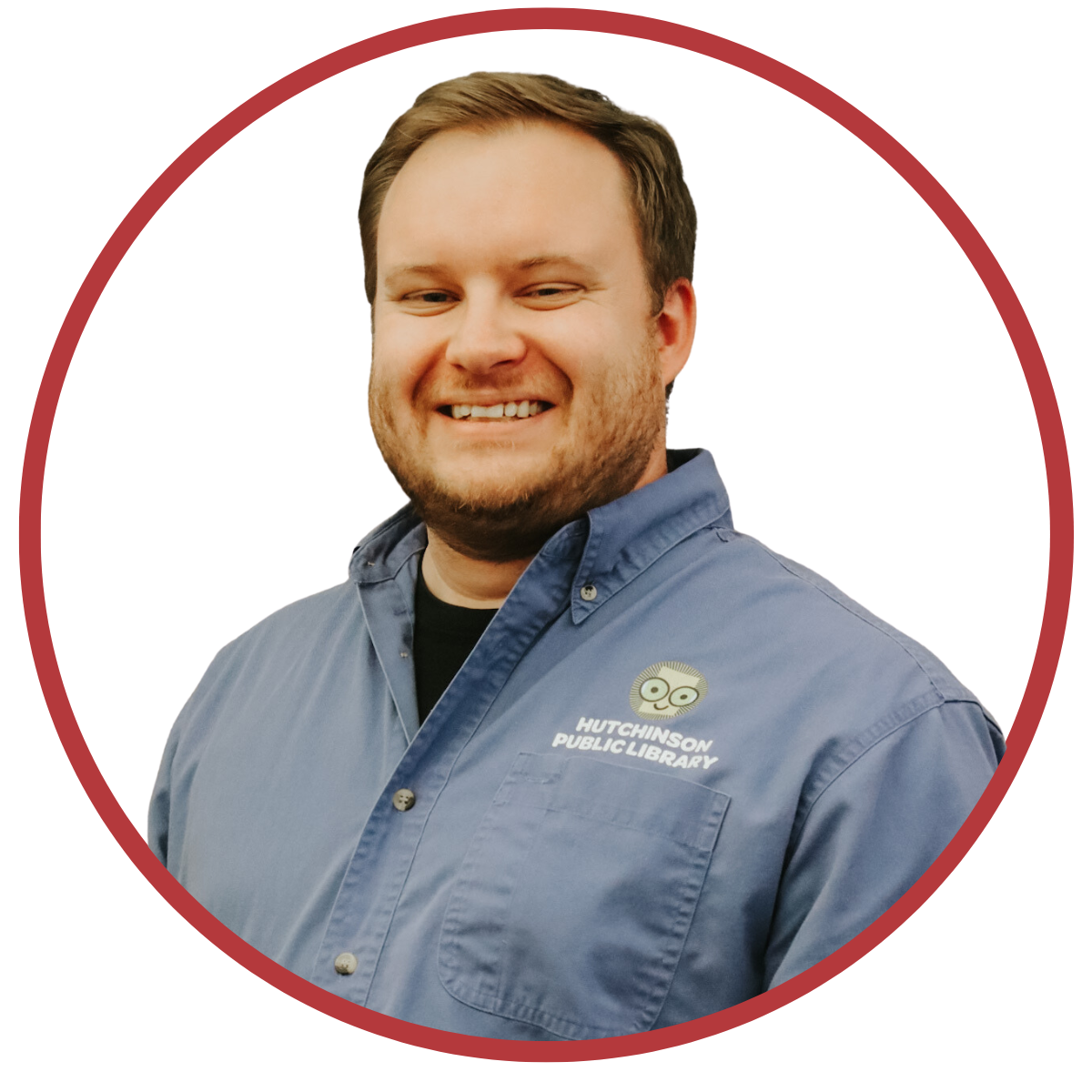 Hutchinson Public Library | Memorials Coordinator
Lucas Singleton is a Hutchinson native and graduate of Hutchinson High School. He attended the University of Kansas. After graduating with a bachelor's degree in Film and Media Studies and Sociology, he worked in entertainment and media sales before joining the Hutchinson Public Library in 2016. He is currently pursuing his Master's degree in Library and Information Sciences at Emporia State University. In addition to his work for the library, he edits and films wedding videos.
Lucas values the outdoors and creativity. He enjoys hiking, cycling, and fishing, as well as going to the movies, reading, and playing video games. 
Of the many gifts he's received in his life, Lucas considers his family to be the greatest. In the summer of 2022, he asked his girlfriend, Tory, to marry him. With Tory's son, Corin, Lucas' daughter, Zoey, and their pets, Packer and Jimin, they are a happy family of six.