About Us
YP of Reno County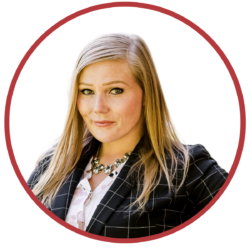 Ambassador
Courtney Thompson
Blick Homes Keller Williams | Real Estate Agent
Growing up in rural Kansas has given me a keen appreciation for life on the plains within small communities. Living in Rice and Reno counties most of my life have shown me the unique needs of the area.  I recognize and value the trust my clients place in me, and I strive daily to exceed their expectations.
Starting my real estate career at the beginning of a pandemic didn't stop me from serving my clients and my community! In 2021, I was voted a finalist for Best of the Best for the Hutchinson News and awarded 2020/2021 Rookie of the year for Reno Co. Council of Prairie Land Realtors. This award was given based on sales volume, community involvement, ethics, and coachability. A committee reviewed each nominee thoroughly to decide who fit all these categories best.
My belief is that real estate is a powerful thing. Your home becomes the center of your world, a place where memories are made, and families grow. Even an investment property can profoundly change your life's story as a part of long-term financial freedom. Your home is the biggest financial decision you will make. I don't take that lightly.
Outside of real estate, I love to be involved in this beautiful community as a Lyons High School and Sterling College alumna, as well as part of the council for Reno Co. Young Professionals, member of Reno Co. Rotary, and volunteering at Bright House.